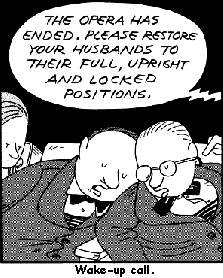 Opera for Ninnies...that would be me
MIDI search as in choose which of 389 Happy Birthday versions you like best...here's my favorite!
Comprehensive Classical MIDI collection with large file size
MIDIs from Romantic-, Classical-, Baroque-, and more- libraries
No MIDIs, but fantastic lists of phantasmal music to set a mysterious mood
Lots of MIDIs from extensive lists of categories
Basic selections of Classical MIDI with reasonable file size from Temple Magnet School whose Bethune program espouses: "As part of our activity classes, each Bethune student is fortunate enough to receive daily instruction in Music. The foundation is critical; the learning in this classes supports all other academic classes as the skills from math, science, social studies, and language arts culminate in this class for total application." Good for them!
Interesting, if not erudite, Collection of MIDIs
Sir Launcelot's archive. A culturally rich and diverse collection.
Mario Herger's recommendation for searching for MIDIs
Includes: An Introduction to Classical Music; Composers' Bios (and likenesses) and their Works; Glossary of Musical Terms; Classical Music used in Films; An Introduction to Chinese Music; MIDI Gallery and more
Opera for the Culturally Illiterate, by John Schultz, Tenor